Adelaide Hills Bikram Supports Share the Dignity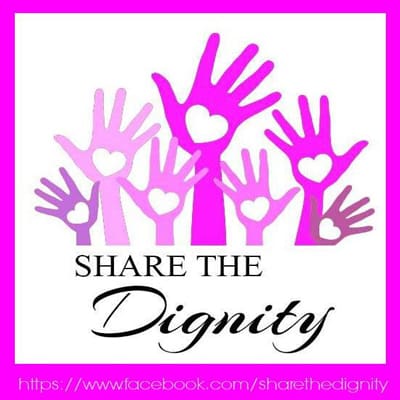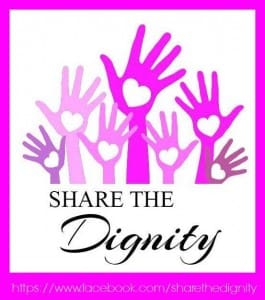 Here at Adelaide Hills Bikram, we're so pleased & proud to be an official supporter of Share the Dignity, a national charity providing homeless & at risk women with sanitary products to allow them a sense of dignity at a time when they need it the most.
While we're not quite open yet, we are able to be the Adelaide Hills collection point for their current 'It's in the Bag' campaign and have a collection box by our front door at 74 Mount Barker Rd, Stirling, where you can leave a spare handbag you might no longer be using, filled with sanitary items, toothbrush, hairbrush, hair ties, deodorant, make up, lip gloss, sunglasses, sunscreen, baby wipes, soap, body cream.
The only things that can't be accepted is FOOD, RAZORS, MEDICATONS and ALCOHOL, but the rest is up to you, limited only by your imagination and bag size!
Here's some great examples of the types of items being included in handbag donations: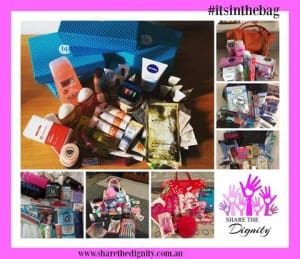 We'll be accepting your handbag and product donations between now and December 11th and then Share the Dignity will distribute these handbag gifts to the women who are needing them in time for Christmas!
Once we're open, we'll also be hosting regular Share the Dignity yoga classes to continually awareness, money and collect products for this VERY worthy cause!
Can't wait to see all the handbags in our collection box SOON - the collection point box is just by the front door of our new studio at 74 Mount Barker Road, Stirling SA 5152.