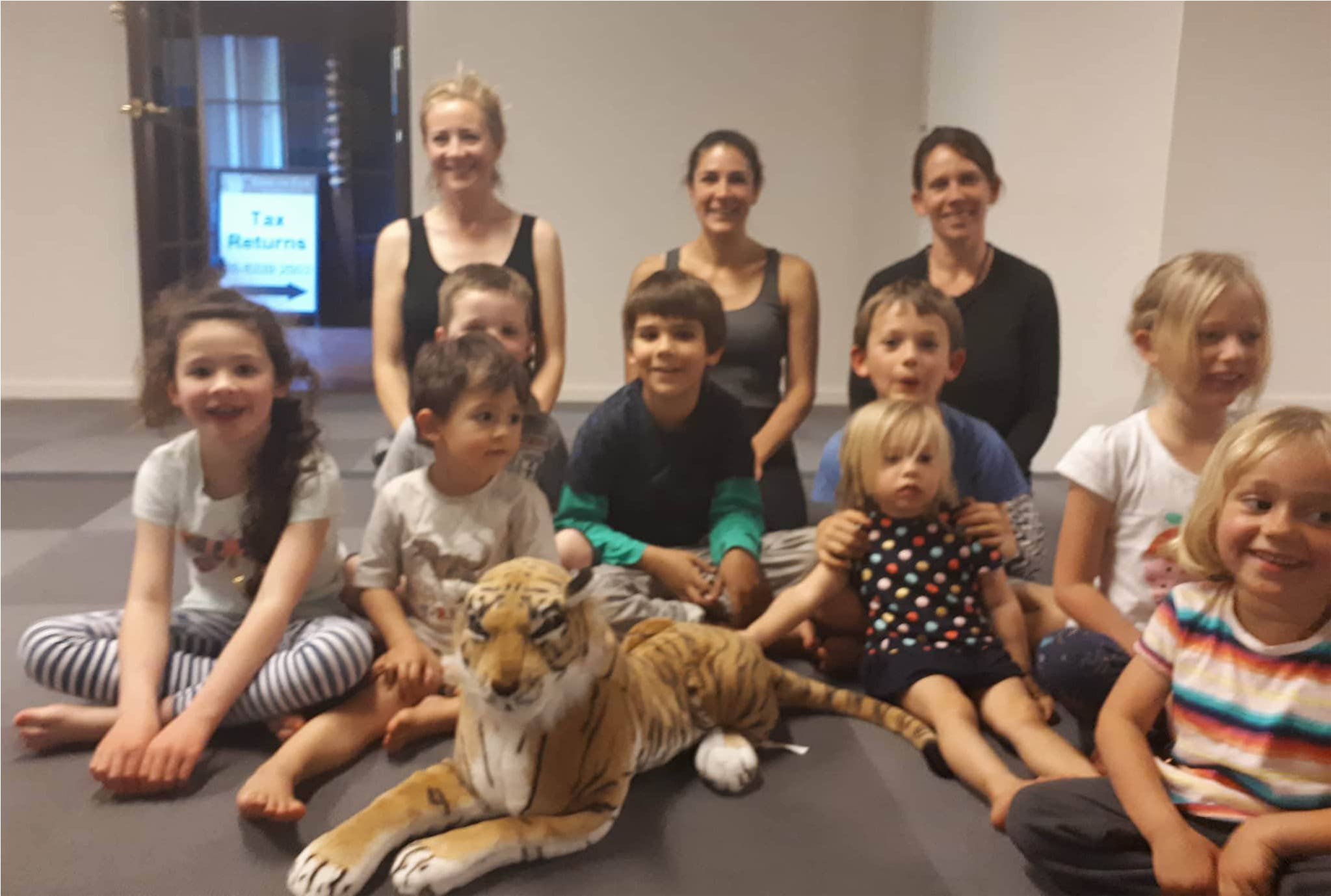 Kids Yoga Adelaide Hills
We run exciting kids yoga classes for primary school aged children during the school term and frequent holiday classes. The classes are run with children in mind, without any heat in a fun and welcoming environment. We incorporate teaching techniques designed specifically to engage children and their unique sense of creativity. Our kids yoga teacher has over two decades experience working in primary education knowing how to make sure your kids get the best and funnest experience possible. First timers are always welcome!
Why kids yoga?
There is growing evidence of the impact that yoga can have on young minds in a positive way. Unlike many other sports, yoga is non-competitive meaning that it offers a safe environment for children to challenge themselves. Yoga also teaches important lessons such as self control and self awareness. In children yoga has a number of physical benefits from balance to strength and endurance. As the Harvard Medical School notes the benefits aren't just physical:
"Yoga and mindfulness offer psychological benefits for children as well. A growing body of research has already shown that yoga can improve focus, memory, self-esteem, academic performance, and classroom behavior, and can even reduce anxiety and stress in children." 
Yoga is also a great way to teach children about their bodies, about self awareness and about being mindful of others and yourself.
More about our kids yoga Adelaide Hills classes:
We believe that an important part of yoga is the connections you make. Parents are welcome to practice along with their children in any of our kids yoga classes. For this reason, a parent or guardian is included completely free at no extra charge! How good is that!
We know you want the best for your kids and we aim to make sure they get it. Our yoga space is smell free and always cleaned with naturally antibacterial products.
Book in online to a class online here by looking for our kids yoga class option. You can also come 5 mins before any class to sign up then. Join us today and jump into a Kids yoga Adelaide Hills class! If you have any question about the class or our studio feel free to contact us here.