Adelaide Hills Bikram the yoga studio that gives you more:
The Adelaide Hills Bikram and Yin Yoga School is a unique healing hub nestled in a beautiful location in Stirling 15 minutes from Adelaide CBD. Our Adelaide Hills yoga studio offers a warm, welcoming and compassionate environment with small and intimate class sizes. Here you're known by name not number and our teaches go above and beyond to make each and every visit an experience.
Our classes are suitable for everybody with drop ins welcome at any classes. The heart of our services are based on the Pure and Original Hot Yoga sequence: Bikram Yoga. However we also run Hot Pilates fitness class and a mindful Yin Yoga proving a comprehensive wellness package.
During school holidays Kids Yoga Classes are also available. We cater for private, sport and Business bookings with discounts for individual or group visits.
---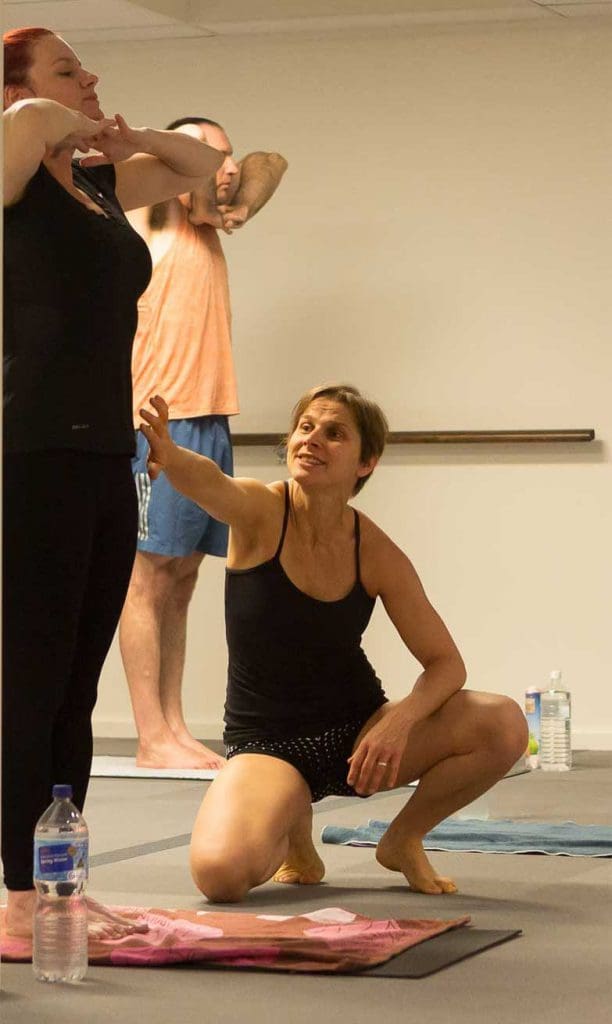 This is the most friendly and welcoming yoga studio I've ever visited, all thanks to Joan and Rieko. There's a good amount of people in each class so you don't feel too crammed into the space as some yoga studios do. Bikram does me the world of good not only physically but mentally as well.

Claire Nettle

Today was my 20th visit to Bikram yoga class. 7 weeks of regular classes have transformed my tight, stiff un-giving body. First 4 weeks was the hardest with sore muscles, joints and body parts aching, but this was expected as I have not moved my body for 4 years! (and had few babies -which changed my body completely). Today in my 20th class, I realised that this is working for me! I can stretch further- Do poses I thought I could never do! My mind, emotional stability is noticeably better also! I love the studio- the location and proximity from my home is a big plus, but the environment, the support and the amazing Far infra-red heat is a must to experience. Professional and passionate teachers. Don't give up on the first few lessons, it is not easy work! But keep on going and you will be blown away with what your body really is capable of.

Maya Sase

I find Yin Yoga has really helped me with some ongoing issues (lower back pain, thigh lower leg muscles) and overall flexibility. I feel more comfortable in my own body, Yin really works for me, and classes are relaxing at the same time!

Sofie

Practising Bikram Yoga regularly over a few weeks, I was able to notice a big difference in how my back felt. It really helped strengthen it, which has helped my work as a builder and also my weekend hobby as a kart racer.

Daniel

After trying other types of yoga, pilates and gyms and finding they didn't agree with the health condition I have, I'm so pleased to have found Yin Yoga - it's gentle, yet gives my muscles and joints the stretching and strength building they're needing while at the same time providing a much needed time of meditation and stress relief all round!

Kelly

Regular Bikram practice has helped me to improve my core strength, reduce my back pain and still my mind. Even though the heat can be hard work, Bikram with Joan is definitely worth a try and I recommend it to anyone looking for a fun way to get fit!

Alice
---
Learn

How Yoga Can Change Your Life