Kids Yoga – Benefits for the Whole Family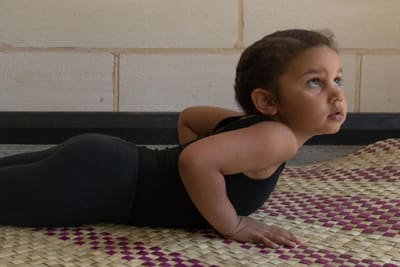 Yoga at an early age is an excellent foundation for children. It leads to greater self-esteem and body awareness through physical activity that is non competitive. Adelaide Hills kids yoga physically increases children's flexibility, strength and co-ordination and it also improves their concentration. Yoga also helps children relax and increase their confidence so that they can cope more effectively with life's challenges. It is a great gift for children to cultivate co-operation and compassion through yoga. It offers many possibilities to exchange wisdom, share good times and lay the foundation for life long practice. We encourage children to learn the importance of respect for each other and for all life in general.
Children enjoy the opportunity to stretch, grow and play in a fun and relaxing environment. Many of the asanas have their inspiration in the natural world and have names like, Cobra, Tree and Fish.
When children imitate the movements and sounds of nature, they have the chance to inhabit another beings characteristic, which enables the children to develop a closer relationship with the environment that they experience in everyday life.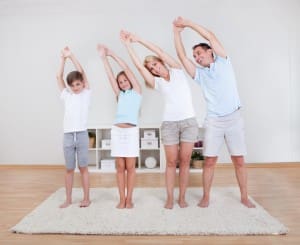 The greatest challenge with children is to hold their attention long enough to teach them the benefits of yoga; stillness, balance, flexibility, focus, peace, concentration, health and wellbeing.
Adelaide Hills kids yoga for children is practiced as a half class and a game is often possible allowing the integration of yoga's benefits in ways that children learn best.
Practicing yoga with your child also gives you an opportunity to bond in a way that is very different. It is playful but focused and opens the door to discussions about feelings, about fears, concerns, current challenges and what brings us joy. It provides families with a unique language of wellness and a toolbox for living improving bonds and communication.
Our Adelaide Kids Yoga places an emphasis on these things, and playful expressions of the yoga asanas. We encourage parents and grandparents to join in the classes and to be part of the yoga experience. We do not use heat in the room as children are generally much more flexible than adults and do not need it to assist in stretching.
You can book in online here or search class times here. Or find out more about our studio or contact us for any questions.
Tags: Adelaide Hills Kids Yoga | Kids Yoga Adelaide Hills